2325 50th Anniversary Event
Good Afternoon,
IBEW Local 2325 is celebrating its 50th Year as an organized labor organization. Our Local was founded in the summer of 1971 with 22 members signing on to our Charter. I have to say it has been 50 years full of ups and downs but most of all 50 years of unity. Together we have been through job actions, strikes, ratifications and multiple rounds of negotiations. We have stood together through the best and worst of times and weathered the ever-changing world of technology. Although so much has changed in 50 years the one constant has been the unity of the membership of IBEW Local 2325.
In commemoration of this Locals achievements, we will be celebrating our 50-year Anniversary on Friday August 20th. We will have IBEW Local 2325 night at Polar Park for a game against the WooSox and Scranton Pa. @ 6:35 pm. We will have a private section with an all you can eat Barbeque and cash bar. You will receive a ticket for a seat and access to the Local 2325 area for food. Tickets will be $15 per person and your family is invited as well. For tickets, please call the Union Office @ 508-853-2325. Payment can be mailed or delivered to the Union Office @ 367 Burncoat St. Worcester Ma. 01606 or you can pay your local Steward.
Let's get out and celebrate our 50th Anniversary with a great night at an amazing new ballpark in Central Massachusetts. We look forwarding to seeing you and Happy Anniversary.
In Solidarity,
David Keating
Business Manager
IBEW Local 2325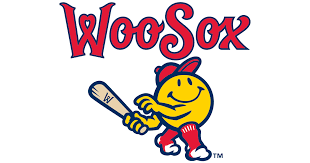 WooSox Main page
https://www.milb.com/worcester
WooSox Info/Rules
https://www.milb.com/worcester/ballpark/fan-guide