COVID-19 update
June 19, 2020 IBEW System Council T-6 (MA/RI)
The IBEW and Verizon have reached agreements to extend earlier COVID-19 agreements which protect our members, while at the same time maintaining our network and providing service to our customers. The following agreements have been extended:
In Solidarity,
Dave Keating
Business Manager
IBEW Local 2325
Massachusetts Paid Family and Medical Leave
The Department of Family and Medical Leave oversees the Commonwealth's Paid Family and Medical Leave (PFML) program. This program provides temporary income replacement to eligible workers who are welcoming a new child into their family, are struck by a serious illness or injury, need to take care of an ill or ailing relative, and for certain military considerations.
Beginning in January of 2021 most workers in Massachusetts will be eligible to get up to 12 weeks of paid family leave and up to 20 weeks of paid medical leave. The program will be funded by premiums paid by employees, employers, and the self-employed. Contributions to the program will begin on Oct. 1, 2019, and will be managed through the Department of Family and Medical Leave (DFML) per MGL c.175M as added by St. 2018, c.121.
Key dates
Employers will begin making payroll deductions to fund the employee share of contributions.
Your share of contributions as a worker is fixed. Some employers will also be required to pay contributions under the law, depending on the makeup and size of their workforce.
Paid family leave benefits will be available to support workers who take leave in order to bond with a new child and to address needs relating to a family member who is a covered service member of the armed forces.
Paid medical leave benefits will be available to support workers who take leave as a result of personal serious health conditions.
Paid family leave benefits will be available for the care for any family member with a serious health condition.
What types of leave are covered?
Family leave
Up to 12 weeks of family leave may be taken to:
Care for a family member with a serious health condition

Bond with a child within the first 12 months after its birth

Bond with a child within the first 12 months after adoption or foster care placement

Manage family affairs when a family member is on active duty in the armed forces
Medical leave
Up to 20 weeks of medical leave may be taken:
While you are unable to work due to your own serious health condition
Maximum amount of leave available
Family leave
You may be eligible for up to 12 weeks of paid family leave.
Medical leave
You may be eligible for up to 20 weeks of paid medical leave.
Total combined leave
You may be eligible for up to 26 weeks of combined paid family and medical leave.
Weekly benefits
Weekly benefit amounts are calculated as a percentage of your earnings. This means weekly benefits may be different for each individual.
The maximum weekly benefit is $850 per week.
Contribution rates
PFML benefits will be funded by a payroll or earnings contribution on every dollar of wages or payment for services earned by a covered individual.
For every $100 you earn, a maximum of $0.38 will be deducted for the covered contribution share. This will consist of:
$0.13 to cover your family leave contribution

$0.25 to cover your medical leave contribution
The maximum amount of earnings subject to these contribution rates is $132,900 annually for each covered individual.
Beginning January 1st 2018 the Company will change their disability administration vendor from Metlife to Sedgwick. Current claims will continue to work with Metlife and will automatically be transferred to Sedgwick. If you currently have an open claim then Sedgwick will send you a letter outlining anything you may need to do. For new claims in 2018 you will initiate immediately with Sedgwick and not Metlife. The number to file a claim will remain the same. That number is 1800 638-4228. There will be a new fax number. That number is 1 859 264 4384. Nothing has changed about the disability process. The only thing that has changed is the vendor for administration purposes
Board of Review decision reads as follows:
In sum, we conclude as a matter of law that the employer has established that the labor dispute caused a stoppage of work to the Company's wireline business, within the meaning of General Law. We further conclude that the employer has not established that the labor dispute caused a stoppage of work to its wireless store in Everett.
The DUA's determinations denying benefits to the six claimants employed by Verizon wireless are reversed. These 6 claimants are eligible for benefits for the weeks ending April 16th 2016 through June 4th 2016, if otherwise eligible.
The DUA's determinations denying benefits to the remaining 4057 claimants are affirmed. These claimants are denied benefits for the weeks ending April 16th 2016 through June 4th 2016.
Submitted by the Massachusetts Board of Review Unemployment.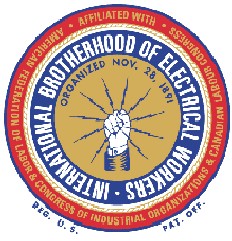 WHY WE WEAR "RED"
It has been a custom since 1989 for the members of the IBEW/CWA to show their solidarity by wearing red on Thursdays, but why and where did this day of red begin?
Well for one, it represents the color of blood that was lost in the strife to gain fair and equal rights for workers throughout the years. The day of red is also in remembrance of Gerry Horgan, CWA's chief steward for Westchester County who died as a result of being struck by a car driven by the daughter of a second line manager as he worked a picket line in August 1989.
The red shirt brings together all of the IBEW/CWA members on one day a week. It gives a visual statement to management of the workers solidarity. The red shirt gives everyone a sense of unity and fellowship. The red shirt is also a visual reminder that checks and balances in the work place have to be maintained daily.
So next Thursday and every Thursday thereafter, if you are angered at the loss of jobs going off shore, WEAR RED.
Please contact everyone you know and ask them to WEAR RED. Talk to your friends, neighbors, colleagues, and members in your department. On Thursday, let's have a sea of RED in the work place. Just by wearing a RED shirt, or a RED dress, a RED hat, RED socks, a RED tie, or RED pants, you may be surprised with the results.
SO IF IT'S THURSDAY, WEAR RED!
_________________________________________________________________________________________
Stay Safe: Storm Recovery Guidance
As we work to restore service to customers in the aftermath of Hurricane Sandy, we must work effectively in emergency conditions – constantly focused on safe practices.


To maintain the priority on safety:

Supervisors must make sure that Personal Protective Equipment and safety equipment has been provided, operational and calibrated.

All employees must follow all applicable Verizon safety procedures. Here are some critical reminders:

Do not attempt to drive through water on a road. Turn around and go another way.

Do not work in areas until power has been restored and a representative of the power company has verified.

Conduct a pre-job survey to identify hazards and unsafe conditions.
Use your 188A/FVD or the voltage detector provided for your work on anything that may conduct electricity.

Treat all electrical equipment, wires and cable as if they are energized. Always test for electricity.

Do not replace or repair downed electrical wires, even if they appear to be de-energized.

Maintain the OSHA-mandated minimum approach distance to electrical hazards. (Distance is dependent on voltage. The greater the voltage, the greater the distance.)

Use insulating gloves and blankets according to approved work practice.

Use caution while working at residences, knowing that the homeowners may have generators powering their homes.

Be alert, and look to see if downed trees are in contact with power lines and our facilities.
Only certified employees are permitted to operate chain saws.

Always wear appropriate Personal Protective Equipment when operating chain saws.

Do not use a gas-powered chain saw aloft.

If you are in a bucket, you can use an electric chain saw. On a ladder or pole, you must use a hand saw.

Always start a chain saw on the ground, do not drop start.

Do not fell whole trees. Trim only to clear our cable.

Never fill a hot engine with gasoline.
Questions?
Call the Environmental, Health & Safety Hotline at 800-386-9639.
In Memory of Steve Buckman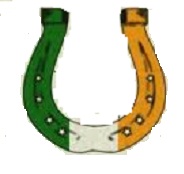 April 16, 2006
___________________________________________________________________________________
AWARDS: Members should have received their attendance awards in their March 1st paycheck. Any member who qualified for the award was paid on March 1st. If you have any questions on the attendance award then please call this office. The CPS award for 2018 will be $799. All active members will receive this award in their March 8th paycheck. Read More...
If you have remaining vacation time from 2018 you must have it scheduled by the last week of May. Do not wait till the end of this period. If you can, schedule the remaining vacation days as soon as possible. Read More...
International Brotherhood of Electrical Workers
LOCAL 2325
367 Burncoat St.
Worcester, Ma. 01606
Telephone: 508-853-2325
Fax: 508-853-2306
Informational Tape: 508-853-2311
| | | |
| --- | --- | --- |
| Welcome | | You are not currently logged in. |
Organize Today!

Looking for more information on Organizing your workplace?
Click Here
| | | |
| --- | --- | --- |
| | Massachusetts AFL-CIO | |
| | Connection Failure: This usually happens when the news feed URL is entered incorrectly. | |
| | | |
| | | |
| --- | --- | --- |
| | Action Center | |
| | | |
| | | |